In the fall of 1989, Pacific Chamber Orchestra's (PCO) co-founders Lawrence Kohl and Charles Old held its first performance in San Leandro's United Methodist Church. The Oakland Tribune review of that performance declared the artistry, "… first-rate, perfectly blended, polished, with rich tonal quality and performed with true flair." 
PCO has since performed more than 450 concerts, introduced classical music to 300,000 plus elementary school students, held numerous master classes and training sessions for music students and emerging conductors. PCO also performs for community and civic events 
The original San Leandro Board under Chairs Richard Lind, William Jardin, Richard Karn, Noreen Hulteen and Nelson Mosher built an organization that could take root in multiple communities serving audiences locally while having the overall flexibility to adjust and rebound from major challenges such as the recessions of the early 1990s and the dot-com bust.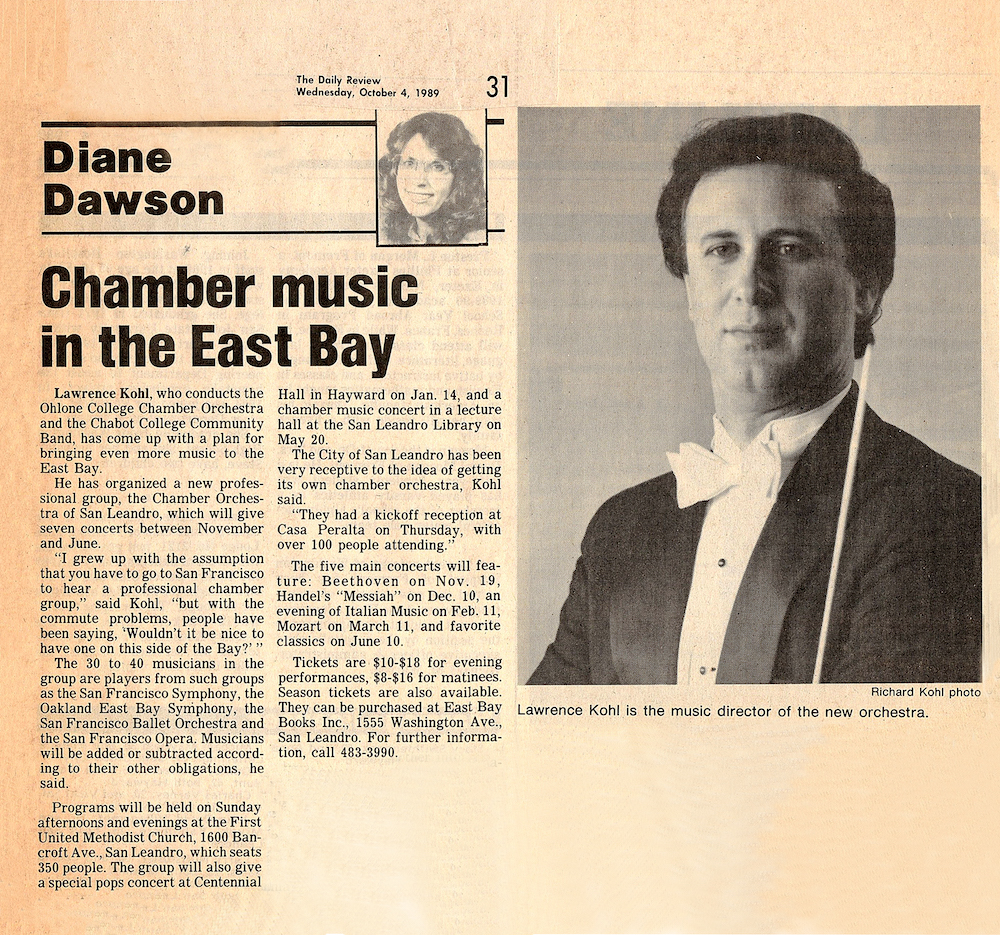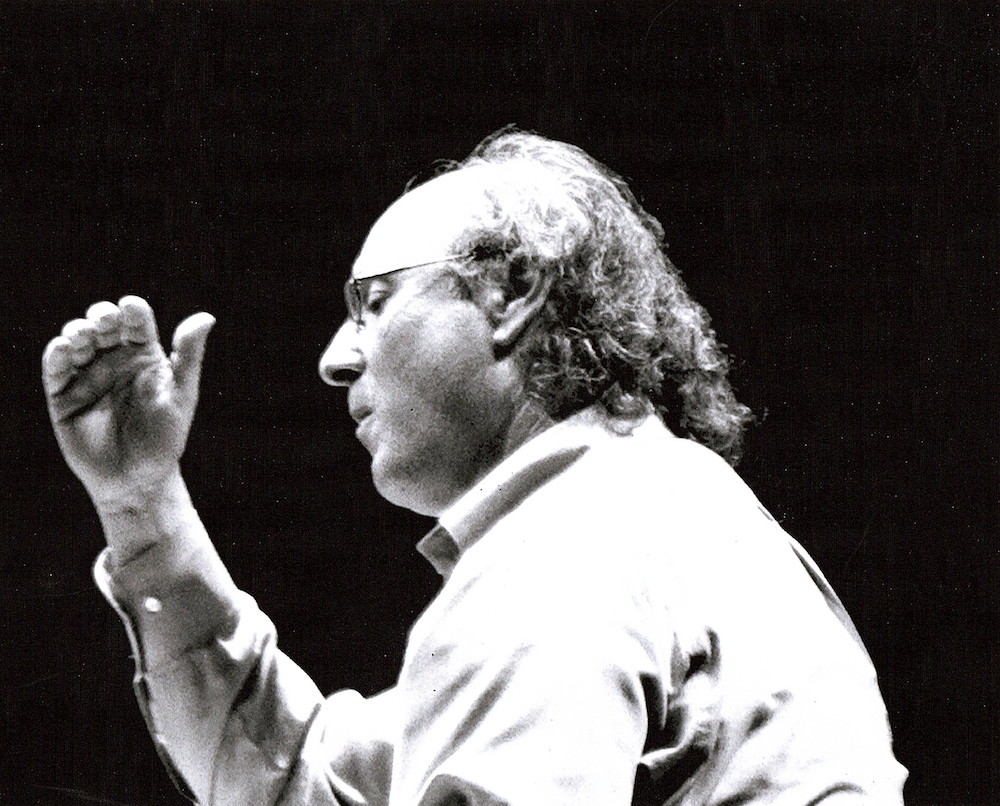 Concerts have been held in San Leandro, San Francisco, Napa, Mill Valley, Walnut Creek, Oakland, Hayward, Castro Valley, Pleasanton, Livermore and Lafayette. In 2005, a group from Livermore headed by Charles Hartwig and Lynn Seppala invited PCO to relocate its base to Livermore, join the community and become a resident company of the Bankhead Theater. Livermore Board Leadership has been provided by Chairs Lynn Seppala, Kathleen Streeter, Ron Koopman, and Richard Givens. PCO continues to grow and serve.
In 2019 PCO performed Beethoven's 9th Symphony to commemorate our 30th Anniversary. From March 2020 through June of 2021 PCO and all in-door live performances were not possible due to the COVID-19 lockdowns. In July of 2021 PCO returned immediately following the opening of venues with Renewal, a tour de force performance of Beethoven's 5th and 6th Symphonies. October of 2021 PCO instituted the Dream American presentation of new works by Emerging Composers.
The PCO musicians and I experienced great joy sharing this glorious music with our patrons. We give great thanks to the incredible efforts and generosity of supporters and volunteers who have enabled so many – music lovers, neighbors, friends, colleagues, students, seniors – to come together to enjoy, learn, and be moved by the greatest music. I personally thank all of you, our audience, volunteers, donors, advisors and board members for your dedication and affirmation. Let us therefore toast continuing music-making success far into the future.
Lawrence Kohl
Music Director & Conductor