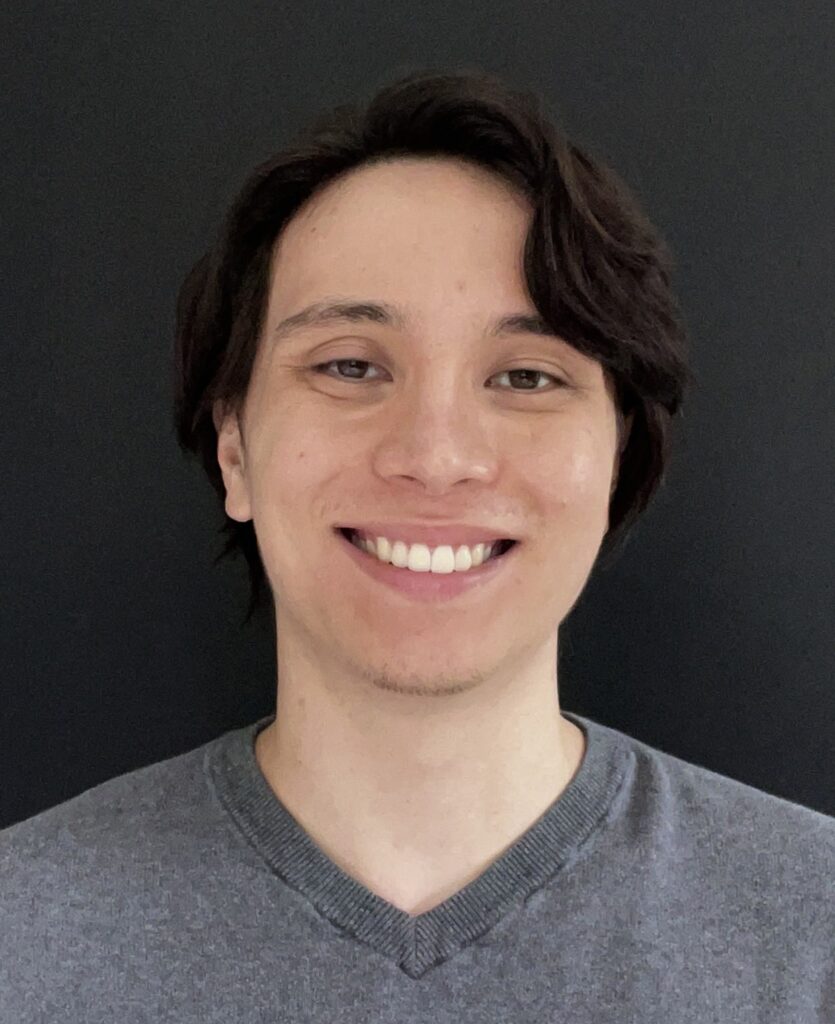 Chris Zacharias is a Korean-American composer based in Boston, MA. He graduated from Berklee College of Music with a B.M in Jazz Composition where he studied under Bob Pilkington. He endeavors to create quirky and unique compositions that strive to evoke emotional responses through thematic narratives inspired by an eclectic variety of composers from Debussy and Stravinsky to Jim McNeely and Angela Morris. His work reflectively encompasses a diverse range of genres that include Jazz big band, various chamber ensembles and orchestral works.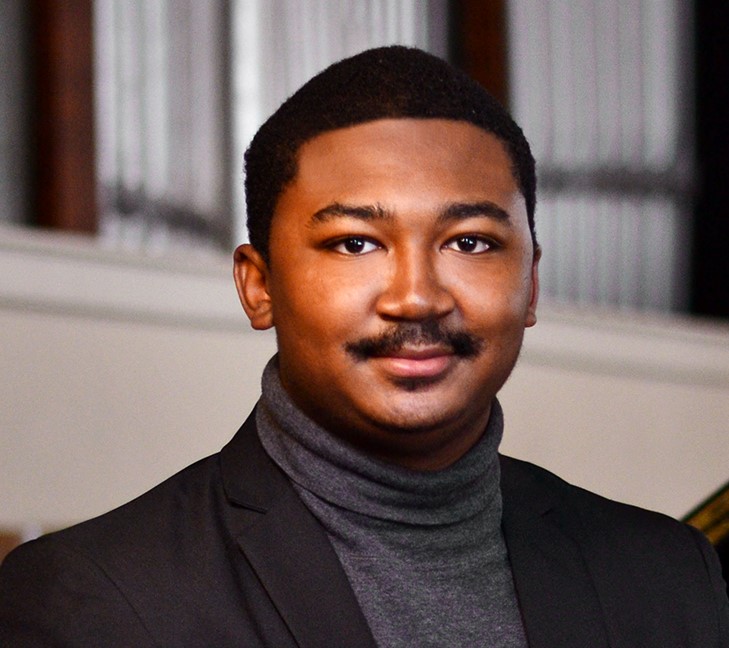 Based in Washington, DC Ronald Art Walton III, or "Trey" has been performing and composing music since the age of twelve years old. Ronald is a multi-instrumentalist, composer, and arranger whose works have been showcased on stages and in churches on the east coast and recently abroad in Czech Republic, Germany, and London. Ronald Walton has written music in a wide variety of genres: chamber, orchestral, vocal, opera, and jazz. His versatile skills make him a sought-after musician in the DMV. He has served several churches as a music director or organist. Ronald is also a graduate of the Duke Ellington School of the Arts in tuba and piano performance. He currently attends the University of The District of Columbia as an organ performance major. And serves as organist for the Mount Zion United Methodist Church in Georgetown which is the oldest black church in Washington, DC! In 2022, Jarrod Lee and Ronald Walton's opera "Voices of Zion" commissioned by the Alliance for New Music-Theater debuted at the historic Dumbarton United Methodist Church in Georgetown, DC. Ronald also serves as the Jazz Ensemble Music Director for the CAAPA. He was Cantate Young Artist of Color for the 2022 -23 season.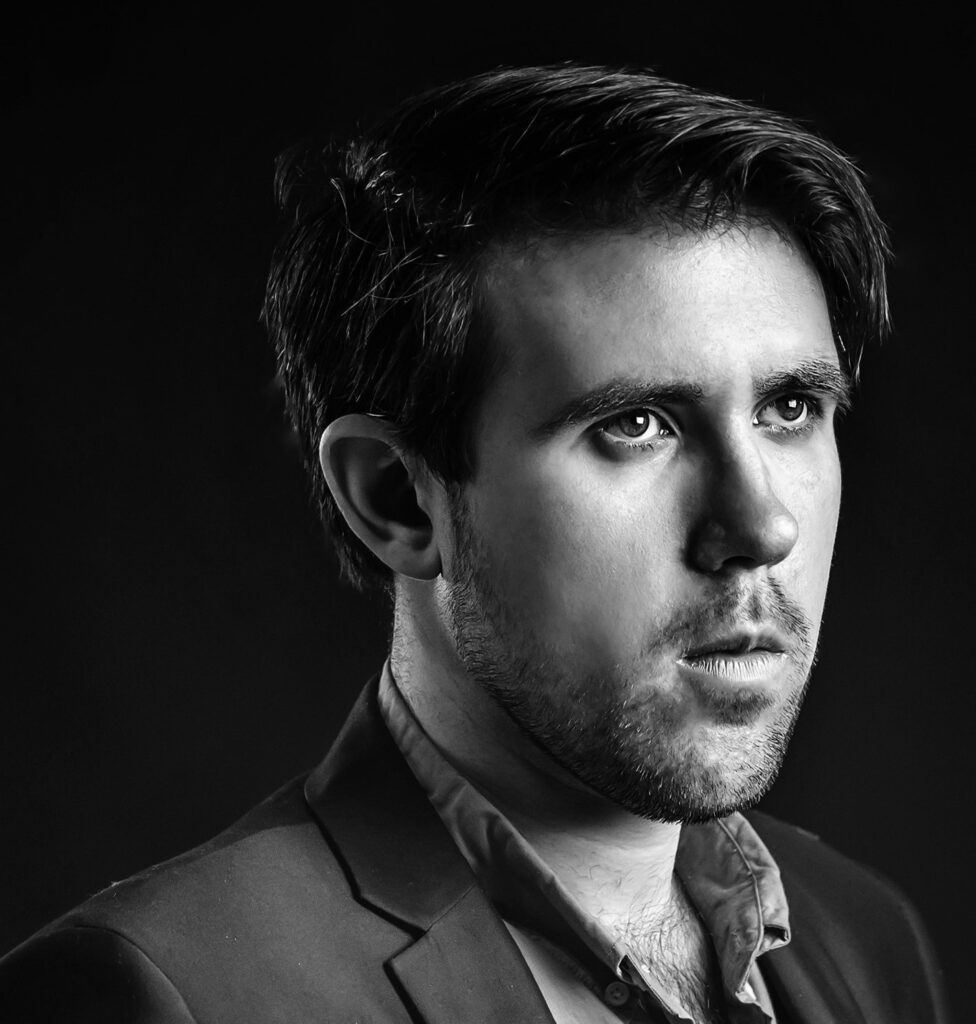 Described as "beautiful, lyrical" and brimming with "unexpected harmonic shifts" (International Trumpet Guild), the music of Macedonian-American composer Zach Gulaboff Davis centers on the expressive and dramatic possibilities of compositional narrative. A multidisciplinary collaborator, Zach has partnered with a plethora of organizations and performers ranging from NASA's Space Science Telescope Institute, the Smithsonian Institute, and New York City's Apotheosis Opera, to chamber and orchestral groups worldwide. A 2023 MacDowell Fellow and New Jersey State Council of the Arts Fellow for Composition, Zach has also completed residencies at the Kimmel Harding Nelson Center for the Arts, Atlantic Center for the Arts, Brevard Institute, Hambidge Center, Bowdoin International Music Festival, and Canada's Arcady Ensemble, most recently serving as the Mid Atlantic Arts Foundation Creative Fellow for Composition at Millay Arts. Zach holds a D.M.A. in composition from the Peabody Institute of the Johns Hopkins University, where he studied under Pulitzer Prize-winning composer Kevin Puts; an M.M. in composition from Mannes College of Music in New York City; and a B.A. in piano performance and composition/theory from Linfield University. Zach is also active in American Kennel Club dog sports, traveling the country as a licensed Dog Agility judge. Zach currently divides his time between Jersey City, NJ and Salem, OR.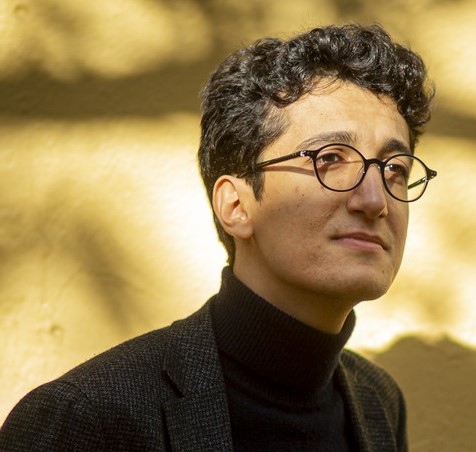 Sepehr Pirasteh is a compose, conductor, and activist born in Shiraz, Iran. His compositions draw on Persian classical and folk as well as contemporary classical music vocabularies to express his concerns and fears about the political and social realities of the world we are living in. Sepehr's works have been performed by ensembles such as Argus String Quartet, PRISM saxophone quartet, MISE-EN Ensemble, Pushback Ensemble, Unheard-of Ensemble, Orquestra Criança Cidadã, Hole in the Floor, fivebyfive, and members of the Fifth House Ensemble. He has been commissioned by Susan Horvath Chamber Music, ENA chamber opera ensemble, Philadelphia Student Composers Project, Detroit Composers' Project, YInMn project, Pushback Collective, Fresh Inc. Festival, Yara Ensemble, Central Michigan University's (CMU) Percussion Ensemble, and the CMU Saxophone Ensemble. His music has been performed in Argentina, Brazil, Iran, and the United States. Sepehr has also been a fellow in festivals and residencies such as Harvard University's Fromm Foundation Fellowship (Composers Conference), CCI Initiative, and Fresh Inc Festival. As a conductor, he has been focusing on premiering new music written by young and emerging composers as well as conducting the classical repertoire. Sepehr served as the director of the CMU New Music ­Ensemble, Pierrot Ensemble, and Concert Orchestra, and Vintage community orchestra in Mount Pleasant, Michigan. He was also the assistant conductor of the CMU Symphony Orchestra. In 2020 he started serving as the director of Temple Composers' Orchestra (TCO). Sepehr currently is a Ph.D. student in Music Studies at Temple University. He pursued his MM in Composition and Orchestral Conducting at Central Michigan University. Sepehr studied composition with Dr. Jose-Luis Maurtua, Dr. Evan Ware and conducting with Dr. Jose-Luis Maurtua. He received his BA in Composition from Tehran University of Art (Iran). He plays a Persian Kamancheh and Tanbour and is currently based in Philadelphia.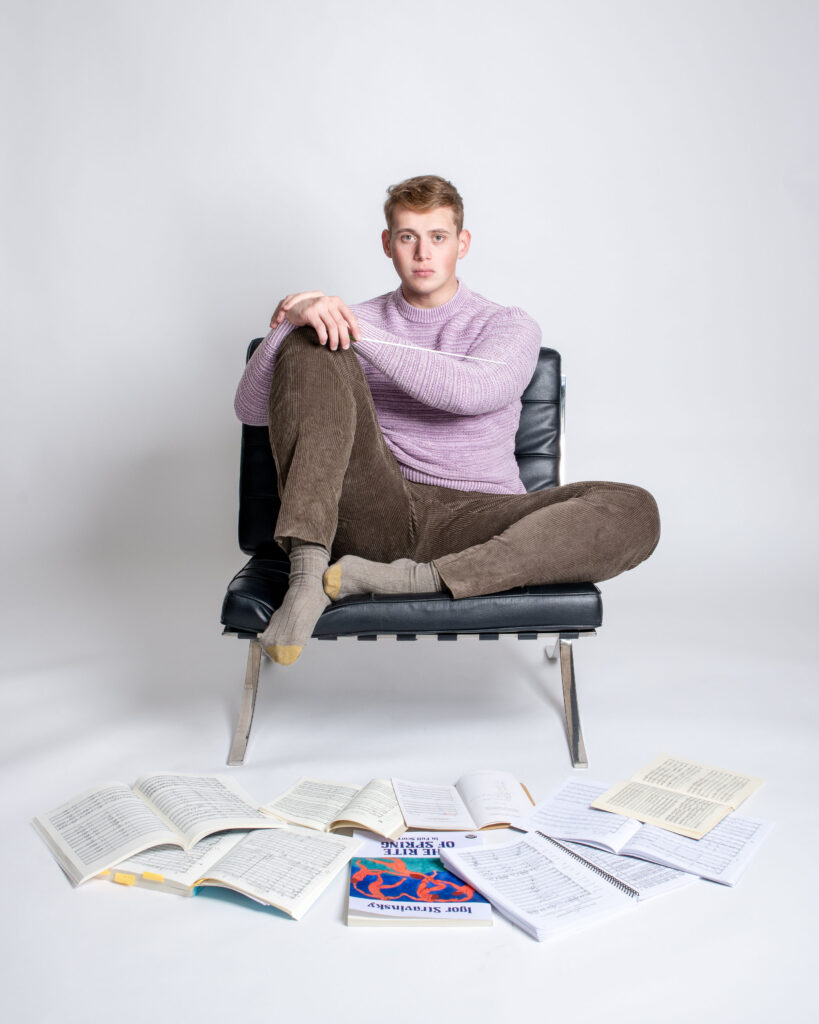 Justin Gruber began his musical endeavors on the tuba at the age of 9 and currently holds the Tuba position in the Winnipeg Symphony Orchestra. Justin's orchestral pursuit began in his junior year of high school when he won the Principal Tuba position in the Florida Youth Orchestra. He held this position for the rest of high school while traveling to Carnegie Hall in 2018 and the Midwest Clinic in 2019 with his prestigious high school wind symphony. Before leaving high school, Justin was a finalist in the New World Symphony Concerto Competition, a National YoungArts winner, as well as awarded the Kovner Fellowship from Juilliard. He was then awarded the President's Music Scholarship to the University of Miami, Frost School of Music, where he studied with Dr. Aaron Tindall in pursuit of a bachelor's degree in music performance. In his first year, he won 3rd prize in the Leonard Falcone International Tuba Artist Solo Competition as well as became an Associate Member of the Chicago Civic Orchestra. Shortly after his summer in Greensboro, being an Eastern Music Festival Orchestral Fellow, Justin won the Principal Tuba position with the New Mexico Philharmonic performing their 2021-22 season. After his debut season, Justin attended the Brevard Music Festival as an Orchestral Fellow, where he was a finalist in the Jan and Beattie Wood Concerto Competition. Shortly after his time at Brevard, he was Principal Tuba with the Chautauqua Symphony Orchestra for the remainder of their 2022 season. Justin then went on to win the Principal Tuba position with the Winnipeg Symphony Orchestra. He is still completing his degree at Miami, with an estimated completion circa 2024, while maintaining his position with the orchestra. Justin is a Yamaha Young Performing Artist, one of the selected winners of 2023. He was also awarded a fellowship to the prestigious Aspen Music Festival, where he will study with Warren Deck in the summer of 2023. Justin began composing at the age of 11. He is self-taught, and his continued passion for making music fueled his compositional rise. He has written various solo, chamber, and large ensemble works. Most of Justin's music is characteristically Neo-Romantic; he particularly has an affection for the music of Dmitri Shostakovich, Pyotr Ilyich Tchaikovsky, Gustav Mahler, and Richard Strauss. Justin won Special Prize in the 2nd ISAC International Popular Music Composition Competition. A world premiere of his piece "Beneath the Crypt" is forthcoming with the prestigious Frost Wind Ensemble in the fall of 2024. Justin is also an avid arranger with an upcoming album release with tuba virtuoso and his teacher, Dr. Aaron Tindall. The album "At the Ballet" will feature two of Justin's arrangements, including Prokofiev's "Cinderella" and Tchaikovsky's "Swan Lake." Justin enjoys hiking and exploring his new city, Winnipeg. He has a passion for fitness and healthy living. Over the past couple of years, Justin embarked on a weight-loss journey losing 160 lbs. With his newfound zest for life, he chooses to make beautiful music in as many ways as possible.