PCO's Refreshing welcomes you to the musical sounds and romance of Spring. As you experience "Salut d'Amour," (1888) keep in mind it was an engagement gift from Sir Edward Elgar (1857 – 1934) to his bride-to-be. Musicologists describe "May Song" (1901) as, "Elgar played his light music in a way we rarely hear it played nowadays … with gentle wistfulness … which makes it a sheer delight!"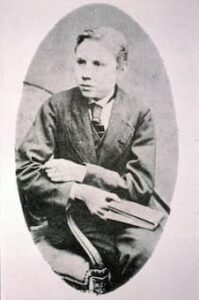 Elgar's humble beginnings and identity as an outsider prepared him to become one of the best known British Romantic composers in the world. A friend and biographer wrote, "Elgar's early surroundings had an influence that permeated all his work and gave that sturdy English quality to his whole life." He learned much about composing, playing and enjoying music by living over his father's music shop. Henry, his father, was a professional pianist and violinist and tuned pianos. Edward taught himself violin, piano and bassoon and began composing at age 10. This exposure to the practicalities of musical life allowed him to develop his own style without being influenced by the musical conventions of the day which were often enforced by music teachers. Ann Greening, his mother, was keenly interested in literature and art. She encouraged his musical development and shared her passionate love of the countryside with Edward.
Romance Stirred Music in Elgar's Soul: "Love's Greeting" (1888), Renamed "Salut d'Amour" Was his Engagement Gift to Bride-to-be Alice Roberts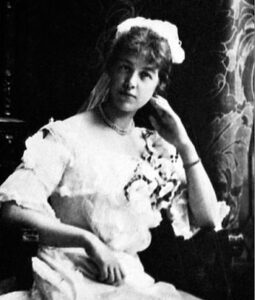 Throughout the 1880s and the 1890s Elgar's experience grew and his style matured as he conducted and composed for local musical organizations. He also taught the violin and played the organ at St. George's Roman Catholic Church in Worcester. Elgar met his bride-to-be, Caroline Alice Roberts, known as Alice, in 1886 when she became one of his piano students. They were engaged in 1888 and not only exchanged rings but artistic gifts as well. Alice gifted him with a poem which he set to music for her, "Salut d'Amour." In 1899 they were married. Her upper crust military family did not approve of her marrying "a tradesman." Alice spoke five languages and had published verse and prose fiction. They remained devoted, lifelong partners.
Elgar's World Class Successes & Awards: "Enigma Variations" (1899)
View the animated video below about Elgar's unique "Enigma Variations" (1899) by "Classics Explained." This delightfully humorous cartoon explains "Enigma's" main tune and sequential variations. Each musical caricature is based on a friend who encouraged his music; but they were identified only by initials. He paid them musical tribute because they were important to him. The piece began as a playful daydream and ended by sealing Elgar's fame when he was 42. The world loves it!
August Jaeger (1860 – 1909), identified only as 'NIMROD' in "Enigma," was Elgar's lifelong friend and German music publisher. Elgar enjoyed playing with words; Nimrod is depicted in the bible as "a mighty hunter." Jaeger's surname is German for hunter.
"Pomp and Circumstance Marches" (1902)
Click the image below to hear Elgar's "Pomp and Circumstance" (1901) used in Disney's animated film, "Fantasia 2000." Elgar's marching music is used today for many graduation ceremonies and also for solemn occasions such as the funeral for Princess Diana, and in soundtracks for films such as "Kingsman the Secret Service," "A Clockwork Orange," and "Dunkirk." The title for "Pomp and Circumstance" is derived from Shakespeare's "Othello," 'Pride, pomp, and circumstance of glorious war!' It was Elgar's commemoration march for the 1902 coronation of King Edward VII.
"Enigma Variations" and "Pomp and Circumstance Marches" were greeted with acclaim. He also composed oratorios, chamber music, symphonies and instrumental concertos. In 1904 he was made a knight bachelor; in 1911 he was admitted to the Order of Merit; in 1924 he was appointed Master of the King's Musick; in 1925 he was awarded the Gold Medal of the Royal Philharmonic Society. In 1932 he worked with 16-year old violinist Yehudi Menuhin to record his violin concerto.
Elgar was depressed after living through "The Great War" (1914 – 1918). In 1920 Lady Elgar, his lifelong inspiration, died. He believed the war had forever changed artistic criteria as he understood it. He lived in virtual retirement, content to live the life of a country gentleman. Elgar gave the world works of symphonic composition, concerti, oratorio and chamber music as well as light salon pieces of exquisite charm. His interests outside of music were many and varied. An enthusiastic cyclist and golfer, he enjoyed a day at the races, and had a keen interest in literature. As an amateur scientist he had at least one scientific patent to his name. He died in 1934.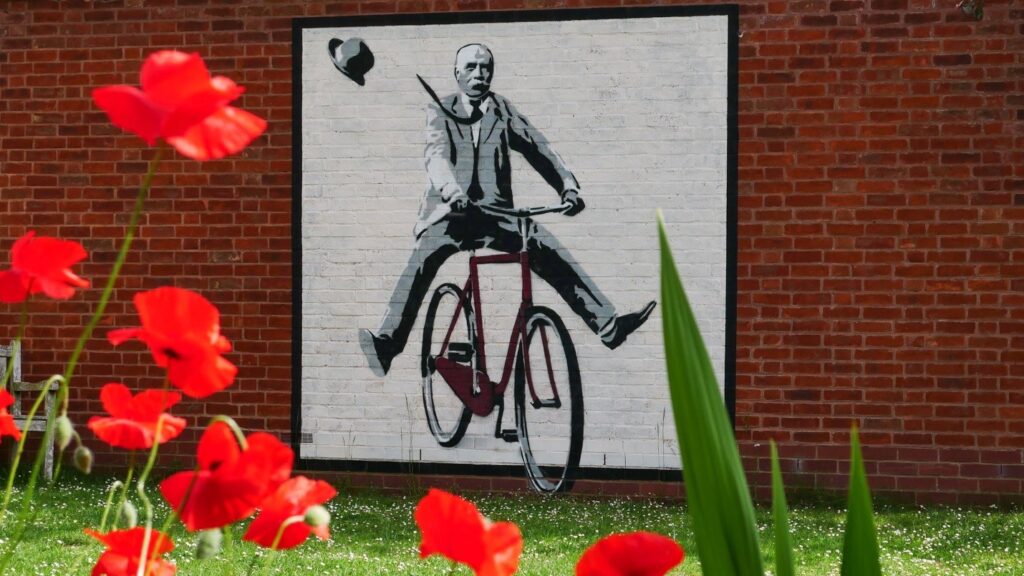 Last Chance to Buy Tickets for Refreshing!
Orinda
Saturday, May 20, 7:30 p.m.
St. Stephens Episcopal Church
66 St. Stephens Dr., Orinda
Livermore
Sunday, May 21, 3:00 p.m.
Bankhead Theater
2400 First Street, Livermore
Click below to view a video preview of the program.