The incredible 2022 Workshops!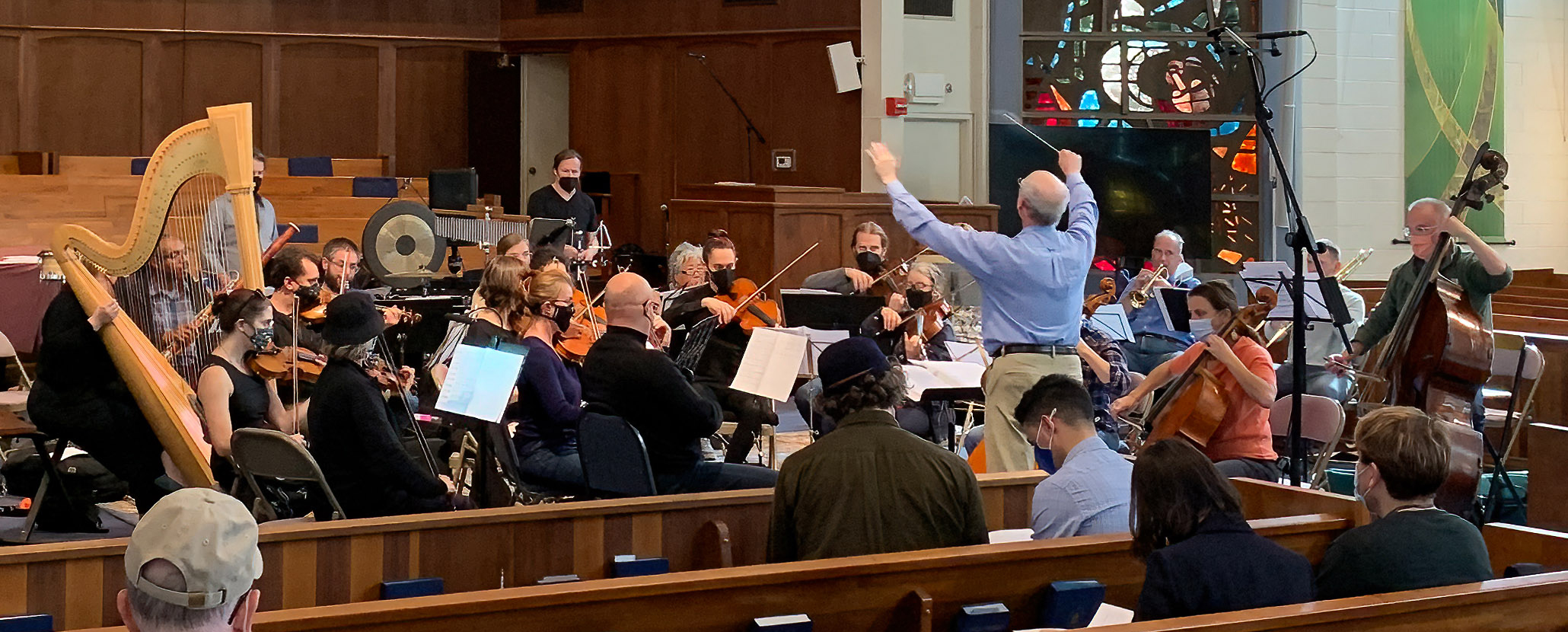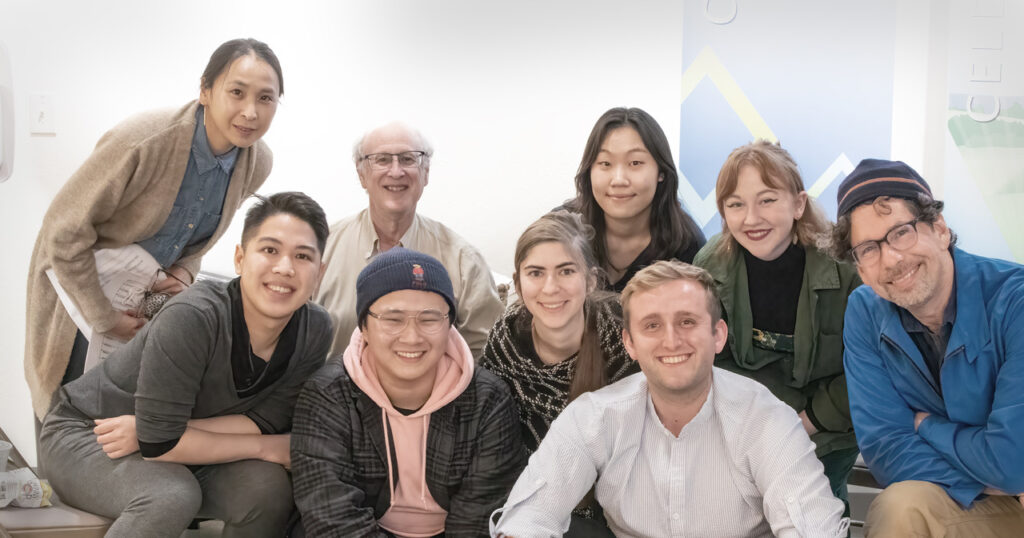 Front row center: Oswald Huỳnh, Cole Reyes. Middle row left to right: Ethan Soledad, Amy Nam, Ella Kaale, Kurt Rhode. Back row left to right: Jean Ahn, Lawrence Kohl, Joanne S. Na. Kurt and Jean were the composer mentors and Lawrence rehearsed and conducted the works. 
Saturday 10/29/2022
Works by Cole Reyes, Ethan Soledad & Joanne Na/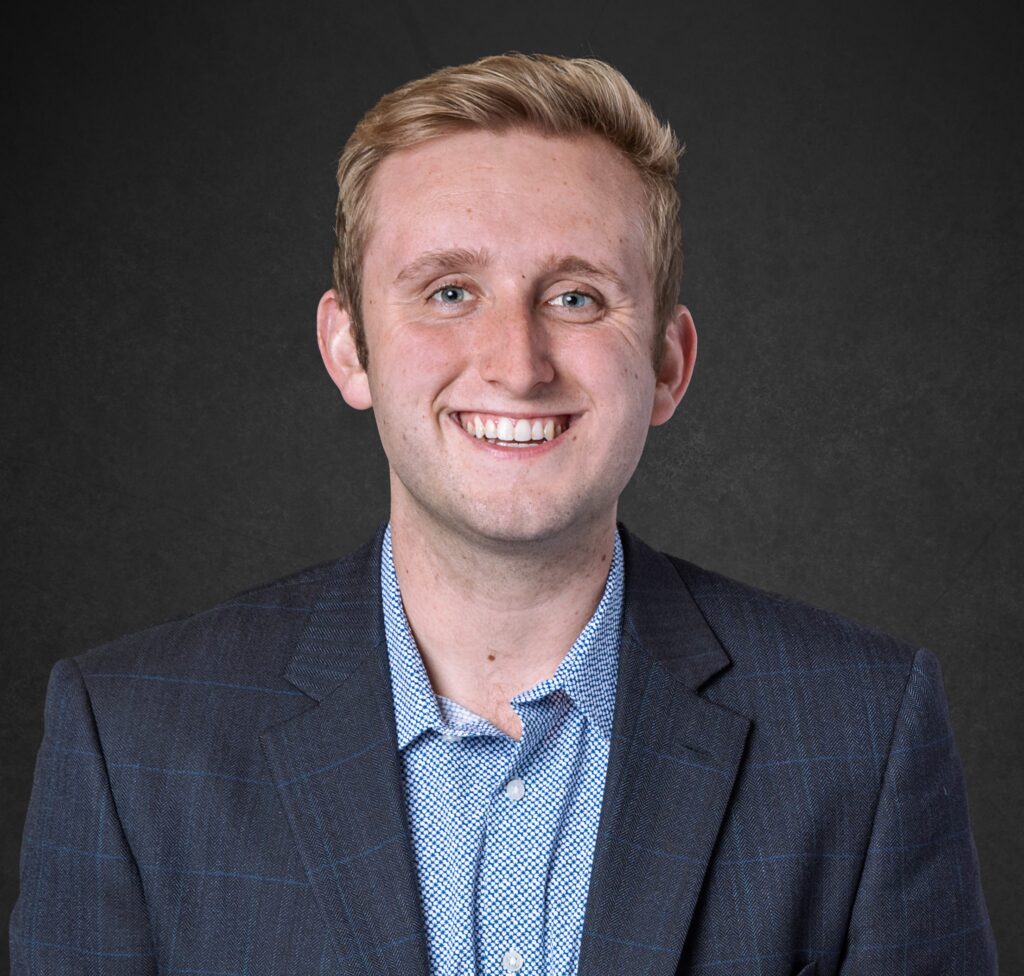 Sprint by Cole Reyes is about enjoying the chase – reveling in the unknown and cherishing the time we have. A myriad of frenzied phrases coalesces atop a stable progression – indicating there may be some constants within it all, something to ground us as we run. Finally, at the end, the musicians all join together for the final stretch to the finish line. Reyes notes, "Life can feel as if it is running past us as we sprint towards it, hoping to grasp a few moments which we may later cherish. We engage in a chase with the ever-moving, ever-changing present as it throws unpredictable circumstances our way at each turn." Cole is a Brooklyn-based composer, educator, conductor, and performer originally from the Chicagoland Area. His music explores the intersection between personal experience and the greater world beyond through the exploration of timbre and pulse. His music has been awarded by groups such as IL-ACDA, the National Flute Association, Lux Choir, New Ear Contemporary Chamber Ensemble, the Huntsville Master Chorale, and the San Francisco Choral Artists and many others. He has also received commissions from the National Orchestral Institute, the Experiment, Sascha Groschang, and the Six Degrees Singers among others. He received his undergraduate degrees in music and mathematics from Washington University in St. Louis. While there, he studied with Christopher Stark and LJ White. He holds a master's degree in Concert Music Composition from New York University where he studied with Robert Honstein, Michael Gordon, and Julia Wolfe.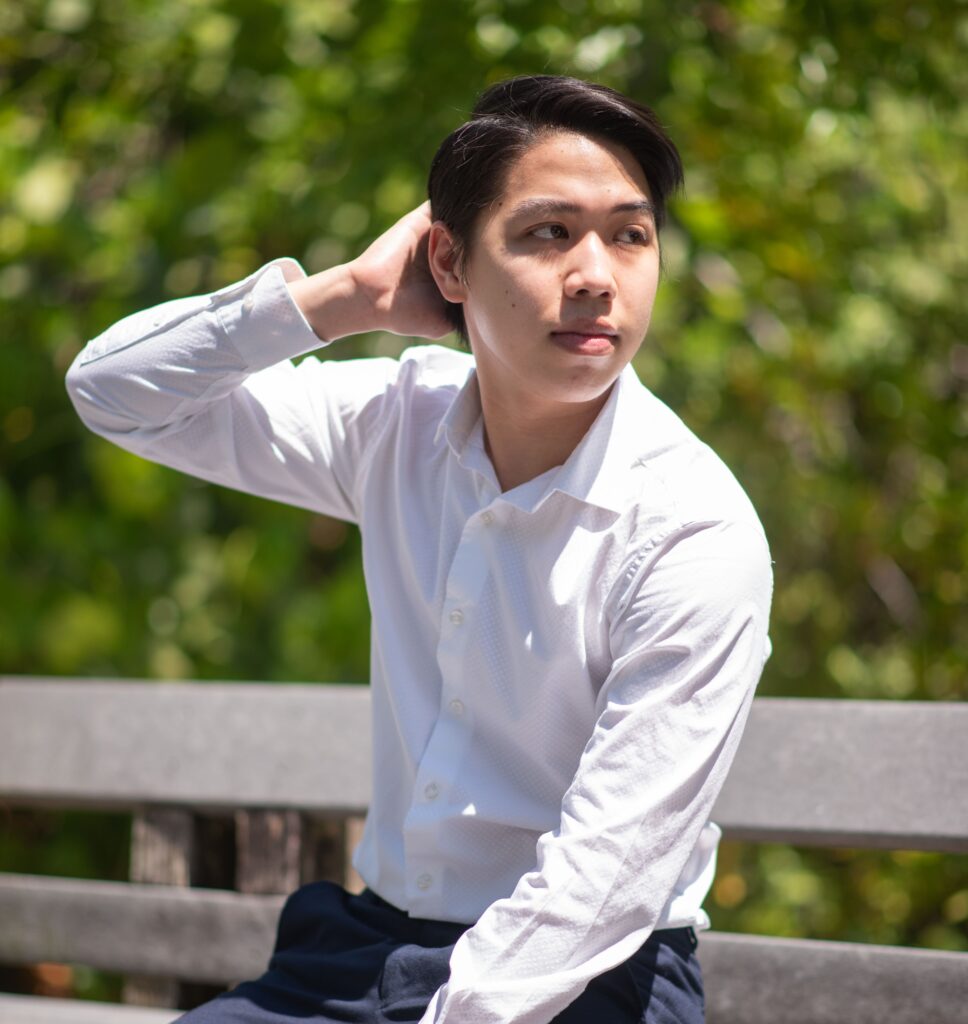 Intrusive Thoughts by Ethan Soledad, Ethan's music is often highly dramatic, unapologetically expressive, dynamically extreme, highly intricate, and widely varied. He hopes to give the musicians performing his music the opportunity to be vulnerable on stage and hopes the audiences listening are able to deeply connect with his work. Ethan is from Miramar, Florida. He decided to become a composer during his senior year of high school upon realizing there's nothing else he wanted to do. Prior to this, he enrolled at Florida International University as a nursing major because he never thought of music as being a viable option. Looking back on the several hours he spent each day studying choral scores and searching for new music, he knew that his musical career couldn't end at high school, and so he took a leap of faith to audition for the FIU School of Music to become a composition major. Since then, his music has been performed and recognized by ensembles such as New York Youth Symphony (First Music Commission Honorable Mention), Choral Arts Initiative, Fifth House Ensemble, Bent Frequency, the East Coast Contemporary Ensemble (ECCE), Fear No Music, Crossing Borders Music, True Concord Voices and Orchestra, The Choral Project, the Beo String Quartet, and the Metropolitan Youth Orchestra of New York.He finished his Bachelor of Arts in Music at Florida State University 2021 studying composition under Liliya Ugay and is currently pursuing his Master of Music in Composition at Rice University studying under Karim Al-Zand. Soledad works in a variety of mediums such as choral, solo voice, solo instrument, chamber ensemble, and orchestra with the goal of expressing emotions in their most raw form. He draws from aesthetics such as impressionism, neoclassicism, post-minimalism, and the avant-garde.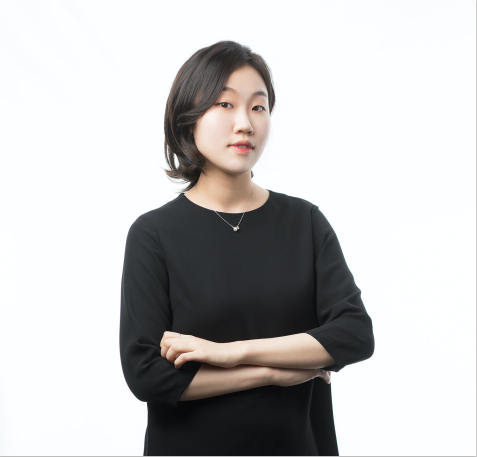 Hide and Seek by Joanne S. Na Na's piece recalls one of her favorite childhood games, hide and seek. From the excitement of chasing to the hesitancy of hiding and seeking, the piece has various musical moods that are interwoven with chromatic lines, diatonic scales, open chords, and polyrhythms. Joanne is a multicultural composer who brings together the cultural traditions of the East and West through her music. Her output encompasses a diverse range of works including vocal music, instrumental solo and chamber works, and orchestral music. She endeavors to create music that evokes human emotions, experiences, and places, and to share positive energy and hope through her music. Her piece Juice of Dreams for the saxophone quartet won the 2021 NAfME Student Composers Competition. She was a finalist for both the 2022 and 2021 ASCAP Morton Gould Young Composer Awards and the 68th BMI Student Composers Award (2020). Her compositions have been performed by Grammy-winning soprano Estelí Gomez, cellist Arlen Hlusko, Delgani String Quartet, 4X5 Piano Duo, Helix! New Music Ensemble, Hwaum Chamber Orchestra, UO Symphony Orchestra, and Seoul Grand Philharmonic Orchestra, among others. She holds a Master's of Music from the University of Oregon and a Bachelor of Music from Mason Gross School of the Arts, Rutgers University. Her primary teachers are Robert Kyr, David Crumb, and Scott Ordway. In the 2020-21 academic year, she was awarded the Composition Area's Outstanding Graduate Scholar Award from the University of Oregon
Sunday 10/30/2022
Works by Amy Nam, Ella Kaale & Oswald Hu Huỳnh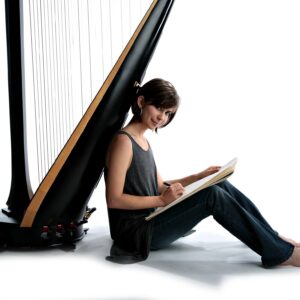 Mimi's Song by Amy Nam Nam wrote Mimi's Song out of internal, rather than external, compulsion. She wanted the sweet song that Mimi (her grandmother) sang to her throughout my childhood to exist in an artistically fuller, more permanent capacity in the world, and I had an unusual sense of inner assurance that this piece deserved to exist. While writing it, she reconnected with the joy and self-forgetfulness that first drove eight-year-old me to start composing, the original sense of wonder that now often feels burdened beneath the weight of deadlines, self-doubt, and rejections. In addition to the learning opportunity that receiving a reading by a professional ensemble affords, this experience personally means the possibility of being able to share a private recording of the piece with her 80-year-old Mimi, as well as share the piece with Nam's Kentucky-born grandma. Amy is a Twin Cities-based composer and harpist, writes and performs music characterized by her sense of optimism and interest in unconventional timbres and structures. In 2018, her work Somewhere to Elsewhere, for harp and ensemble, was selected to win a BMI Student Composer Award. In 2020, she won the Lyra Society's 7th Annual Costello Competition for Composition. Nam received the Eastman School of Music's Belle S. Gitelman Award for her work Pseudosphere for two pianos and two percussionists, as well as the Howard Hanson Orchestral Prize for her work Unfamiliar Spaces. Nam recently received funding through Chamber Music America's Classical Commissioning program to write and perform a work for the Rochester, New York-based ensemble Five by Five with herself joining on electric harp, to be premiered in October of 2022.Nam holds degrees from Vanderbilt University, where she graduated with first honors as the Blair School of Music's Founder's Medalist, McGill University, where she studied harp with Jennifer Swartz and composition with John Rea, and the Eastman School of Music, where she studied composition with David Liptak, Robert Morris, and Ricardo Zohn-Muldoon.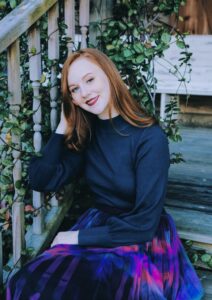 Chrysaora by Ella Kaale Chrysaora is a genus of jellyfish called sea nettles. The name has origins in the Greek mythology with Chrysaor, which translated means "he who has a golden armament." This piece depicts emotional connection, turbulence, and ultimately, distance. She thought a lot about sea nettles while writing this piece, and the symbolism they have in her life and relationships. Chrysaora has an innate connection with water. The first movement, "anchor-ebb-flow", is an exploration of softness, before eventually swelling with the entire ensemble. The second movement, "barefoot on the jetty", describes exactly that—a feeling so uncomfortable you don't even want to imagine it. The final movement, "message in a bottle", is everything she wants to say, but can't quite verbalize, to those with whom she cannot speak. An acute listener may discover a Morse code message embedded in the score. Ella is an emerging composer who writes music interested in historical lenses, geography, man and nature, and her personal relationships to these topics, described as "subtle and elegant, at times abrupt and wrenching." Kaale is an alumna of Carnegie Hall's National Youth Orchestra of the United States of America's Composer Apprenticeship, the New York Youth Symphony Composition Program, Dolce Suono Ensemble's ComposerLab: Young American Composers, the MATA Jr. Festival, and the Curtis Institute of Music Young Artist Summer Program. She is also a two-time alumna of the American Festival for the Arts (AFA) Summer Composers Institute, where she participated in the Houston Ballet Academy Composer-Choreographer Collaboration. In addition to the Summer Music Festival, she has also participated in the AFA Film Scoring Program. Some of her honors include a Young Arts Merit Award, a Luna Composition Lab Honorable Mention, the Texas Music Scholar Award, the AFA Composition Faculty Excellence Award, the Parent-Teacher Association Reflections Fine Arts Competition National Award of Excellence, and an Honorable Mention for the NextNotes High School Music Creator Award. Kaale is currently pursuing her B.M. in Composition at the University of Southern California Thornton School of Music, where she studies with Christopher Trapani and Ted Hearne. Kaale notes, "This past summer has been the roughest period of my life. Battling hardcore depression and anxiety, there were moments that I thought I was not creative or gritty enough to be a composer." Writing this piece for Pacific Chamber Orchestra saved her, and got her to overcome these fears.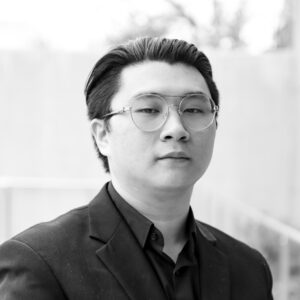 Beauty Despite Daylight by Oswald Huỳnh Beauty Despite Daylight is inspired by the virtual conversations with his siblings across the country while in COVID isolation. In keeping with these themes of home and kinship, he looked to the songs his mother and grandmother would sing to him and his siblings when they were children. Specifically, he draws from ru con—traditional Vietnamese lullabies—which act as the foundation of this work. Melodic fragments, derived from an untitled song, are interwoven throughout the fabric of the piece. This workshop offers an invaluable opportunity to collaborate with musicians and an orchestra that are passionate about new music and diversity in that field. Having recently finished a MM in Composition, he no longer has the support of an academic institution and is looking for more collaborative settings as he considers doctoral programs and other career paths.Oswald is a composer and bassoonist from Portland, Oregon. His works navigate Vietnamese aesthetics and tradition, language and translation, and the relationship between heritage and identity. Huỳnh writes music that explores timbre and texture to create evocative soundscapes rooted in storytelling, culture, and memory. As a composer, Huỳnh has collaborated with artists such as the St. Louis Symphony Orchestra, Illinois Philharmonic Orchestra, Alarm Will Sound, Akropolis Reed Quintet, Tacet(i) Ensemble, Fear No Music, Del Sol String Quartet, [Switch~ Ensemble], deaf rabbit duo, Payton MacDonald, and Yoshiaki Onishi, among others. Huỳnh's music has been presented at the Mizzou International Composers Festival, Bay View Music Festival, New Music on the Bayou Festival, Powell Hall, Bangkok Art and Culture Centre, International Composition Institute of Thailand, Arts Letters & Numbers, Ear Taxi Festival, Constellation, Oregon Bach Festival, Northwestern University New Music Conference, The Sheldon Concert Hall, and Wintergreen Music Festival. He is the recipient of the Rena J. Ratte Memorial Award and Black Bayou Composition Award. Huỳnh holds a Bachelor of Arts from Lewis & Clark College and a Master of Music from the University of Missouri. His principal teachers include Texu Kim, Stefan Freund, Carolina Heredia, and Michael Johanson. As a first-generation Vietnamese American, Huỳnh has been fortunate enough to retain much of the Vietnamese language, culture, and traditions in his day-to-day life. The kaleidoscopic experience of being raised as Vietnamese while living in an American culture has had a profound impact on his values and worldviews, which have manifested into his music.