Your reviews from our audience survey of Sept 16 & 17 performances of Bach's Brandenburg Concertos are in!
"Just the right combination of outstanding musicians and a touch of down-to-earth informality in the overall atmosphere of the concert. A true "wow" experience!!"
"I have listened to the Brandenburg Concertos perhaps hundreds of times over the years. So the music was familiar and well loved. But you made it enormously more interesting and enjoyable."
"The best performance I have ever heard of it!"  "The kids enjoyed it too." "I thoroughly enjoyed Lawrence's brief remarks before each piece." "We went home and played our cd. It was not even close to your performance."
"GLORIOUS!!!! EXQUISITE!!! My husband and I left on cloud nine. We are so grateful for PCO. We were stunned at the perfection and beauty that you all gave to us. There are no words to express our gratitude for PCO. Nor can words depict the wonder of your magnificent performance or the stunning expertise of your world class conductor and of each orchestra member. PCO is a positive force!!! much needed in this world today!"
"Thank you for the joy!"
Don't wait! Join in the sheer joy of the musicial moment! Buy tix to the Messiah and Dream American now!!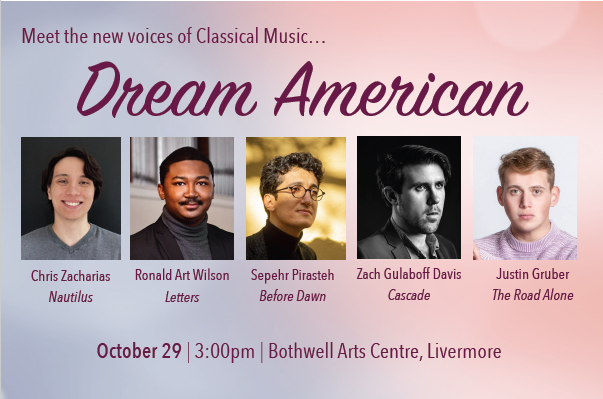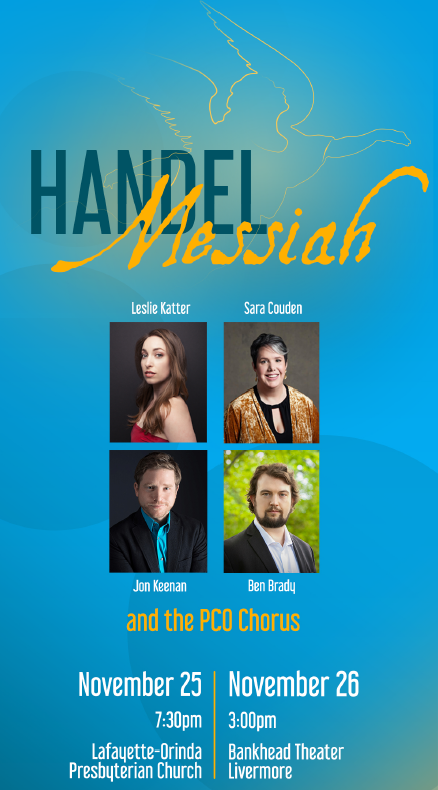 About our elementary school assemblies
Each year a PCO quintet of Flute, Clarinet, Trumpet Violin and Cello offers educational assemblies for the elementary school. We often receive wonderful drawings and letters. Here are two from 1st graders!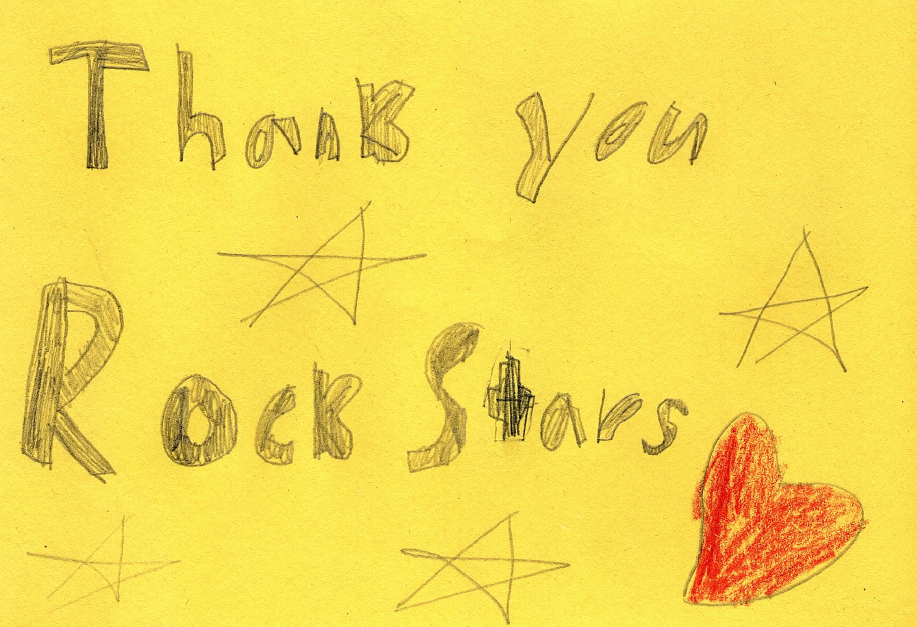 2023 sponsors supporting assemblies include: Livermore Commission for the Arts, City of Pleasanton, City of Hayward and the Orinda Park and Recreation Foundation. Click here to learn more about PCO's educational programs.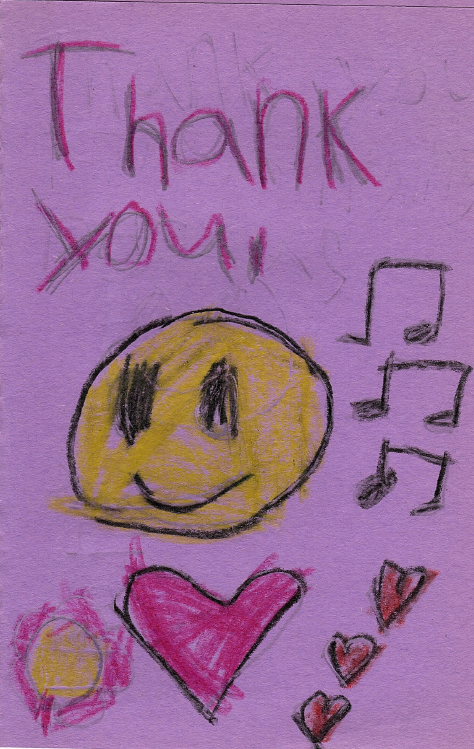 Review of March 18 & 19 "Passionate" Concerts
"What a treat it was! Miraculously the Pacific Chamber Orchestra only gets better each year – more precise and more lush in its interpretations of thrilling music and more emotionally enveloping.
Last weekend's concert was an unusual and totally successful pairing of the baroque with the tango! In both halves of the program a quartet of violins outdid themselves. You could not help but be swept along almost the whole range of that instrument, at times with dazzling speed and always with intonation that vibrated in your entire body. An additional treat was hearing the oboe d'amore, an enchanting instrument hauntingly played.
Bravi to all, and especially to the music director, Lawrence Kohl, for leading this very precious asset in the Bay Area arts treasure chest."
Julie Motz of Art's Desire – KWMR FM www.instagram.com/julieannmotz/
Support the People of Ukraine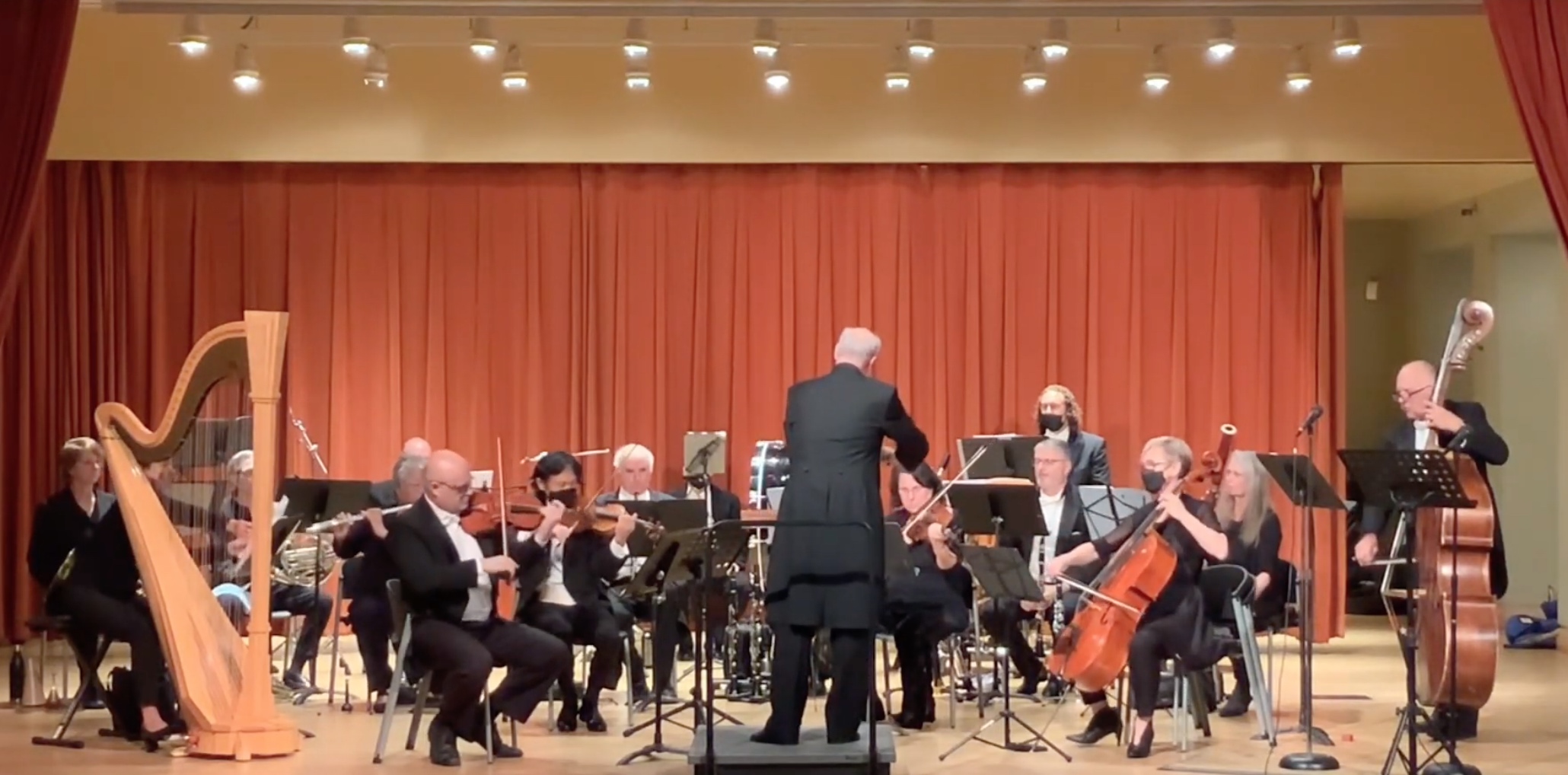 On March 26th and 27th, the Pacific Chamber Orchestra (PCO) opened its Words! concerts with "Melody" by Ukrainian composer, pianist and conductor Myroslav Skoryk (1938 – 2020). Click below to view the full video and learn more about Skoryk, dubbed "Ukraine's national treasure." If you'd like to help, consider making a contribution to Revivied Soliders Ukraine at www.rsukraine.org.
Pacific Chamber Orchestra maintains an active presence on Facebook and other social media channels. Click below to see our latest Facebook posts. And be sure to like and follow us!