Coming Thanksgiving Weekend!
Handel's Glorious Messiah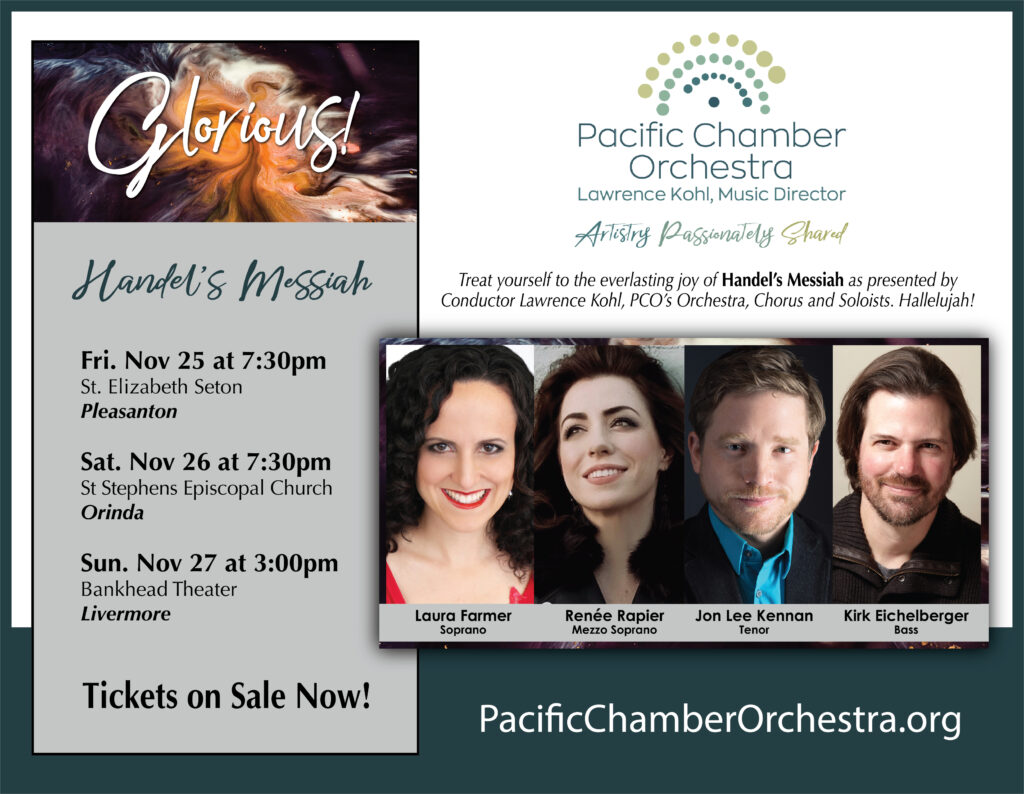 Dream American:
New Works by Emerging Composers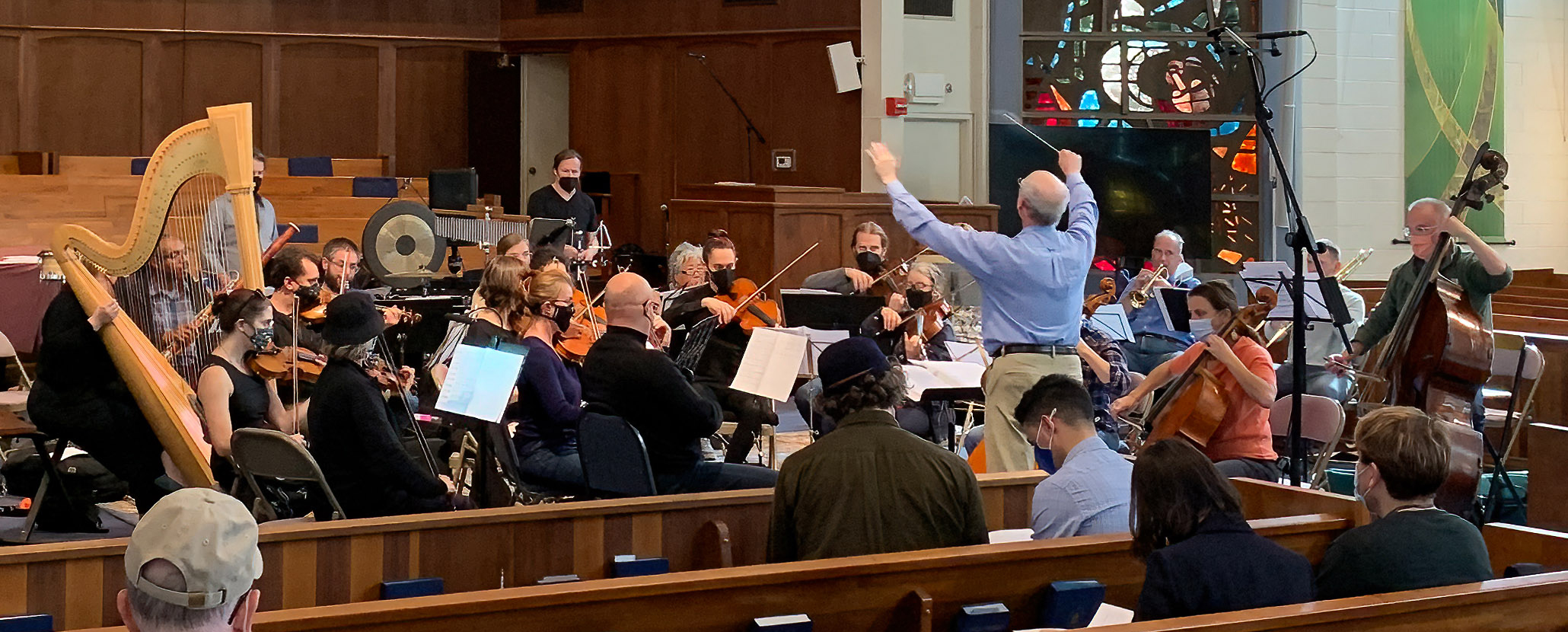 Pacific Chamber Orchestra's reading workshops for emerging composers of new works representing an aspect of the cultural heritages and diversity that constitutes our American tapestry will be held:
Saturday Oct 29th 3:00 pm – 5:30 pm
First Presbyterian Church 2020 5th Avenue, Livermore
Sunday Oct 30th 3:00 pm – 5:30 pm
Orinda Library Auditorium, 26 Orinda Way, Orinda
All tickets for each day are $20
PCO Plays Skoryk's "Melody"
in Support of the People of Ukraine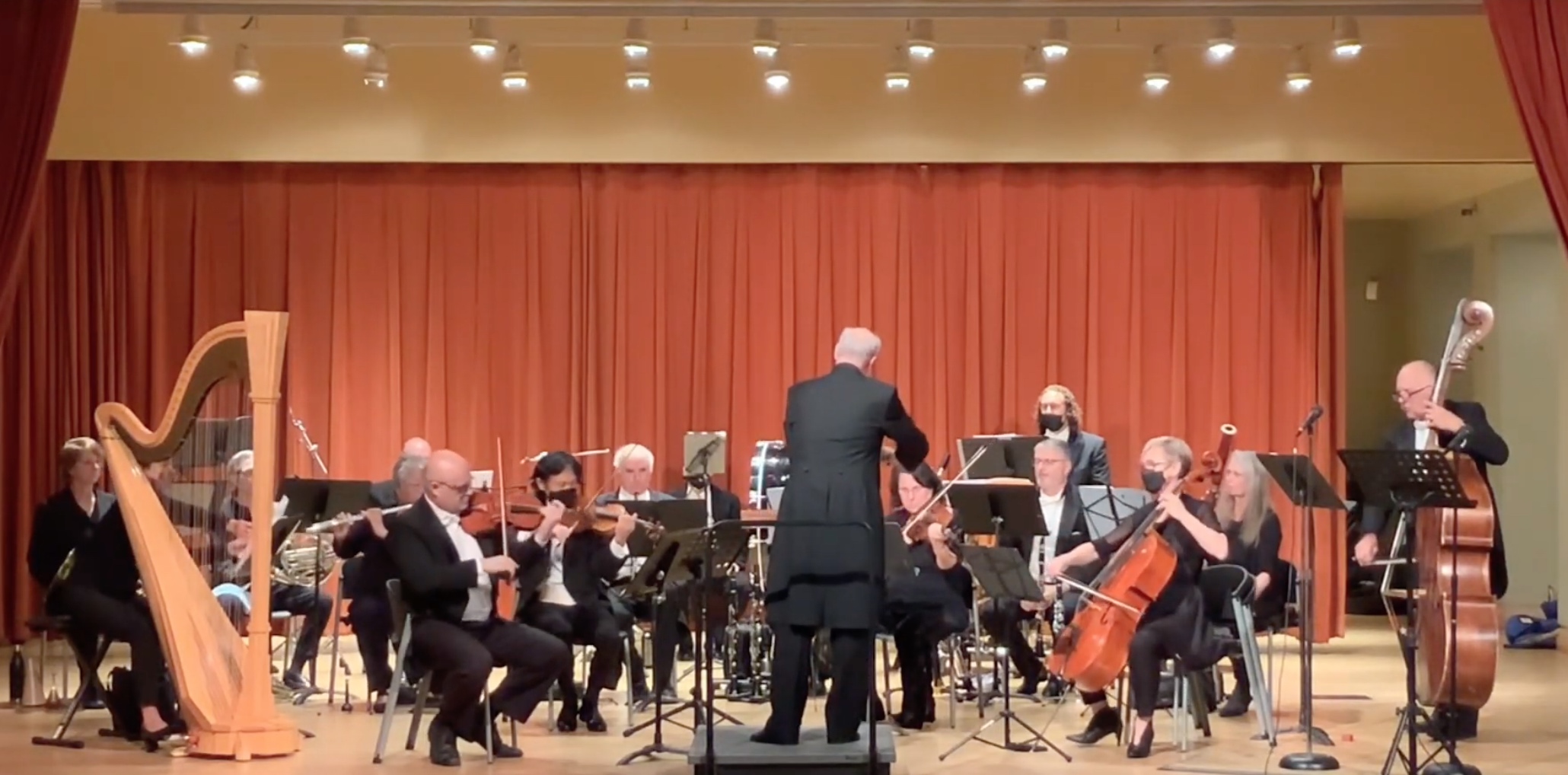 On March 26th and 27th, the Pacific Chamber Orchestra (PCO) opened its Words! concerts with "Melody" by Ukrainian composer, pianist and conductor Myroslav Skoryk (1938 – 2020). Click below to view the full video and learn more about Skoryk, dubbed "Ukraine's national treasure." If you'd like to help, consider making a contribution to Revivied Soliders Ukraine at www.rsukraine.org.
Our 2022-2023 Concert Season Series
Pacific Chamber Orchestra maintains an active presence on Facebook and other social media channels. Click below to see our latest Facebook posts. And be sure to like and follow us!