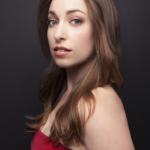 Award-winning soprano, Leslie Katter, is thrilled to make her debut with Ars Minerva as Olimpia in Domenico Freschi's Olimpia Vendicata. Leslie performed recently with the Lamplighters as Lady Lilette Sauvoirfaire in Burwell and Sasser's world premiere, By Georges!, and as Sibella Hallward in Steven Lutvak's A Gentleman's Guide to Love and Murder. She made her role debut in West Edge Opera's 2021 festival as Aveline Mortimer in Kevin Puts' Elizabeth Cree, and is very fond of new music. She holds a master's degree from the San Francisco Conservatory of Music and continues to study with the esteemed Jane Randolph.
Praised for her "unusually rich and resonant voice" (Opera News), contralto Sara Couden is a premiere interpreter of operatic, concert, and song repertoire.
In 2023, Sara sings the roles of Ottavia in West Edge Opera's L'incoronazione di Poppea, Catiscià in Il Ducato (the Lamplighters' Renaissance Italian setting of The Mikado), and Osmiro in Olimpia Vendicata with Ars Minerva. She is the alto soloist in the Mozart Requiem with Eureka Symphony, Alma Mahler's Five Songs with the California Symphony, and Messiah with the Grand Rapids Symphony, Tucson Symphony, and at Duke University.
In 2022, Sara made company and role debuts at St. Petersburg Opera (Florida), as Juno/Ino in Handel's Semele, as well as the Marquise of Berkenfield in Donizetti's Fille du régiment, and a role debut as the Nurse in Dukas' Ariane et Barbe-bleue with West Edge Opera. She covered Erste Magd in Elektra and Mrs Sedley in Peter Grimes at the Metropolitan Opera. For concert work, Ms. Couden returned to the Charleston Symphony for Beethoven 9, sang Mahler's Kindertotenlieder at the Staunton Music Festival, and made her Seattle Symphony debut in Messiah. In the field of recital/art song, Sara performed a concert of viola/piano/alto works for Collaborative Arts Institute of Chicago, and recorded art songs composed by Artur Schnabel with Jenny Lin, piano, under the Steinway label.
​In previous seasons, Ms. Couden made her Metropolitan Opera debut as Albine in Thais, her Philharmonia Baroque Orchestra debut as Israelitish Man in Judas Maccabaeus, her San Francisco Symphony debut in Beethoven 9, and her Cincinnati May Festival debut as alto soloist in Julia Perry's Stabat Mater. She toured Japan with Maestro Masaaki Suzuki in Bach's B Minor Mass, and performed Third Lady in Die Zauberflote with the Los Angeles Philharmonic, Dryad in Ariadne auf Naxos and Penelope in Il ritorno d'Ulisse in patria with West Edge Opera, and sang "Urlicht" as the alto soloist in Mahler's Second Symphony with the Santa Cruz Symphony. She has performed numerous Handel roles, including Bradamante, Cornelia, Ino, Juno, Dejainira, Irene, and Narciso. She completed the Lindemann Young Artist Program at the Metropolitan Opera in 2017, and has been a fellow at the Marlboro Music Festival, Music@Menlo, Music Academy of the West, and the Institute for Young Dramatic Voices. Ms. Couden holds a Master of Music with Honors from the San Francisco Conservatory of Music and an AD in Early Music, Chamber Music, and Oratorio from the Yale Institute of Sacred Music.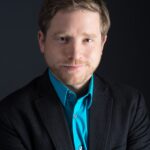 Versatile tenor Jon Lee Keenan is a native of Las Vegas, Nevada. Influenced by his father, a classical musician and jazz saxophonist, Jon cultivated an early interest in performing a variety of musical styles. After studying classical voice and jazz bass at UNLV, Jon relocated to Southern California to pursue a career in classical singing, and to further study vocal arts at the USC Thornton School of Music.
In 2007, Jon was selected to join the LA Master Chorale and has been featured as a soloist at Walt Disney Concert Hall in each season since. Recent highlights with LAMC include the role of "Evangelist" in Bach's St. Matthew Passion, tenor soloist in Handel's Messiah and Bach's Magnificat.
As an in-demand performer of new music, Jon has helped create several new exciting characters through collaborations with experimental opera producers at The Industry LA, including "Clyde Barrow" in Bonnie and Clyde (Andrew McIntosh), "Little Monk" in Brecht's Galileo (Andy Akiho), and "Gunner" in War of the Worlds (Anne Gosfeld). Jon recently recorded the role "Gniphos" in the LA Philharmonic's production of Lou Harrison's Young Caesar, released internationally in 2018 on The Industry Records.
This season's highlights include appearances with the Corona Del Mar Baroque Festival in Bach's Magnificat; Various characters in John Cage's Europeras I and II with the Los Angeles Philharmonic, and an international tour of Lagrime di San Pietro with music by Orlando di Lasso and staging by Peter Sellars. When not singing, Jon can be found playing Jazz Bass with "Citizen Kitten".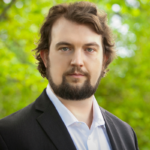 Originally from Denver, CO, Bass-baritone Ben Brady received his bachelor's of Music in Vocal Performance from the University of Michigan. This summer he sings Sciarrone (Tosca) The Physician and Arkel (Pelléas et Mélisande) at Santa Fe Opera. In the summer of 2022 he covered Don Basilio in The Barber of Seville this summer as a first-year Santa Fe Opera Apprentice Artist.
Mr. Brady was a participant in San Francisco Opera's Merola Young Artist Program in the summer of 2021. Operatic roles include Fafner (Das Rheingold) with Dayton Opera, Colline (La Boheme) with Opera Modesto, Banco (Macbetto), Zaccaria (Nabucco) and Rocco (Fidelio) with West Bay Opera, Polyphemus (Acis and Galatea) and the Sprecher (The Magic Flute) with Eugene Opera, Dr. Dulcamara (L'elisir d'amore) with Cal Baptist University and the Page in San Francisco Opera's Roberto Devereux. 
In 2018 he was awarded Audience Favorite and First Place in the Tier II category of the James Toland Vocal Arts competition, and in 2021 he was awarded the Oakland Symphony Award in the Tier I category. In 2020 Mr. Brady was selected for the Metropolitan Opera National Council Auditions Semifinals in New York, and in 2022 he was awarded 2nd Place and Audience Favorite in the Northwest Regionals. in 2021 he took first place in the CS Music Online Competition in the Emerging Professional division. In May of this year he sang as a finalist in the Irene Dalis Vocal Competition with Opera San Jose.